SERVICES FROM HELIOTOPOS HOTEL
Room Facilities
Heliotopos is open all year round
20-40Sq Metres of interior space

Balcony to Sea View
Coffee / Tea / Sugar / Milk
Check-in 15:00, Check-out 11:00
STUDIOS & SUITES
Traditional houses
All of our rooms are different and unique – just like our guests. Each room has individual layout and size and is decorated with original paintings, embroidery and objects of art. The photos that follow are examples of each room category.
Each suite and studio is exclusively private and feature a private balcony.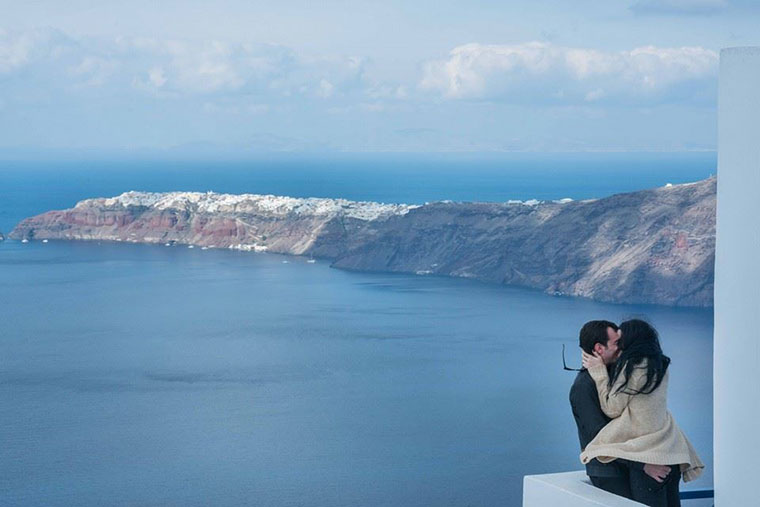 Choice of Room
All of our rooms are different. Because our accommodations are located in a traditional building following the Santorinian architecture, the rooms vary in size, shape and location.The pictures shown here are examples of our rooms. You will be accommodated according to the the room type you have chosen when you book. If you have a particular request or question, please feel free to call us. We'll be glad to help you select the perfect room, in the perfect spot.
All of our rooms and terraces face the sea the caldera and the sunset!
Please check our online booking engine for our best available rates and offers!
Room Types
Traditional Cave Studio  – Maximum Occupancy 3 (beds: one double and one single)
Traditional Cave Suite – Maximum Occupancy 3 (beds: one double and one single)
Studio Standard – Maximum Occupancy 3 (beds: one double and one single)

Family Studio – Maximum Occupancy 4 

(beds: two doubles or one double and two singles)

Suite – Maximum Occupancy 3 

(beds: one double or one double and one single)