Accommodation and Bar Offers
Special offers for Special times
If you are travelling with family/friends, or if you just wish to have the hotel to yourself for privacy and safety, we have the option for you:
Take advantage of our 2023 Buy-Out Special offer, by booking the hotel in full (10 rooms)! With this option you and your friends/family will be the only ones with access to the pool and to a buffet breakfast. You will also be the only ones in the hotel premises along with the staff who will be at your service.
Inquires for availability and terms via e-mail at hotel@heliotopos.net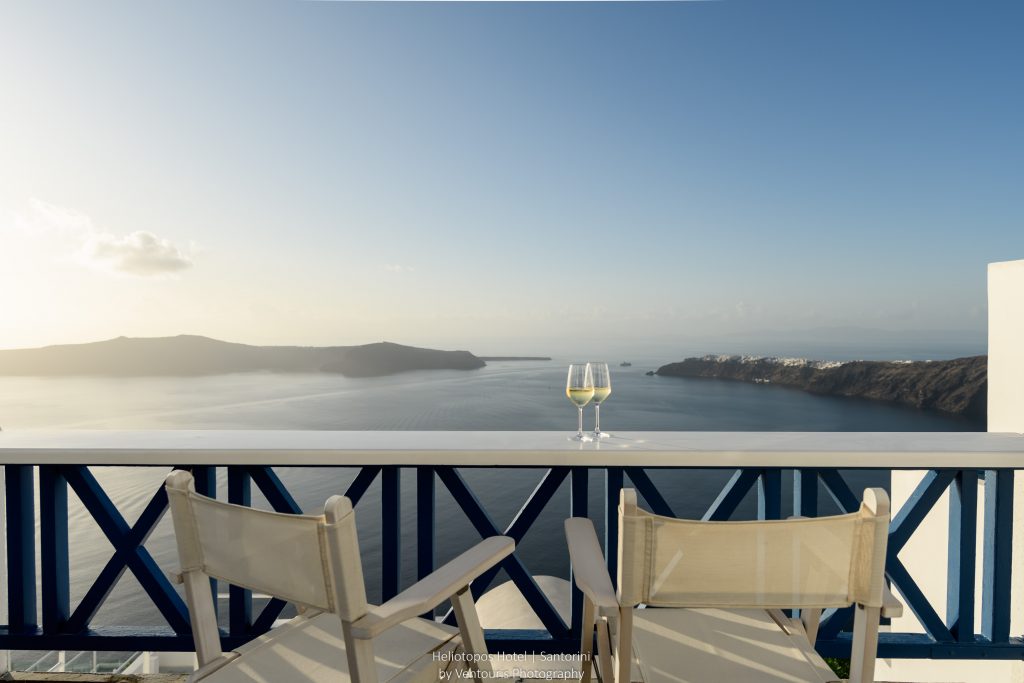 Are you travelling from November to March? You are in luck! These months are low season for Santorini, which means great offers!
Book 4 nights with us and get 25% off the official rates!
Book 5 or more nights with us and get 33% off the official rates!
Inquires for rates and availability via e-mail at hotel@heliotopos.net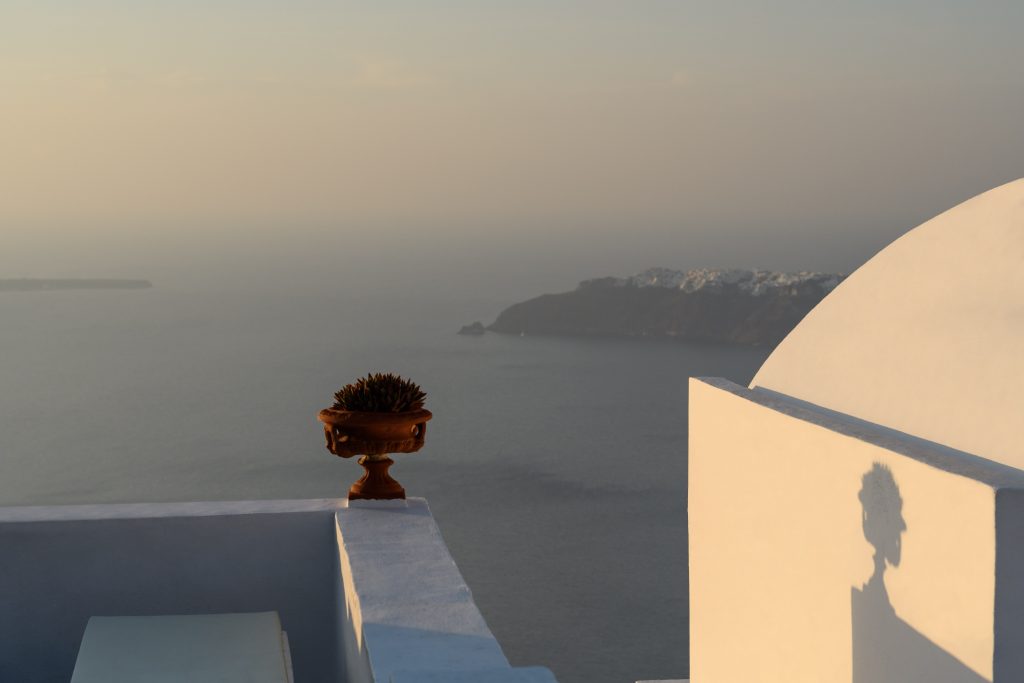 The Wine Bar - Exclusive Terrace
Are you visiting Santorini in 2023? No matter if you are staying with us or not, if you are up to 20 people, you can now book your dinner or drinks in our exclusive terrace!
Our upper terrace is now available for individual or group bookings of 1-20 pax, with no fee for the private rental! A deposit and a minimum order is required (depending on the total guests), and you will be able to enjoy our magnificent views of the village, sea and sunset from our upper terrace for your group only!
Inquires for availability and more information check online on The Wine Bar's website or via e-mail at eleni@heliotopos.net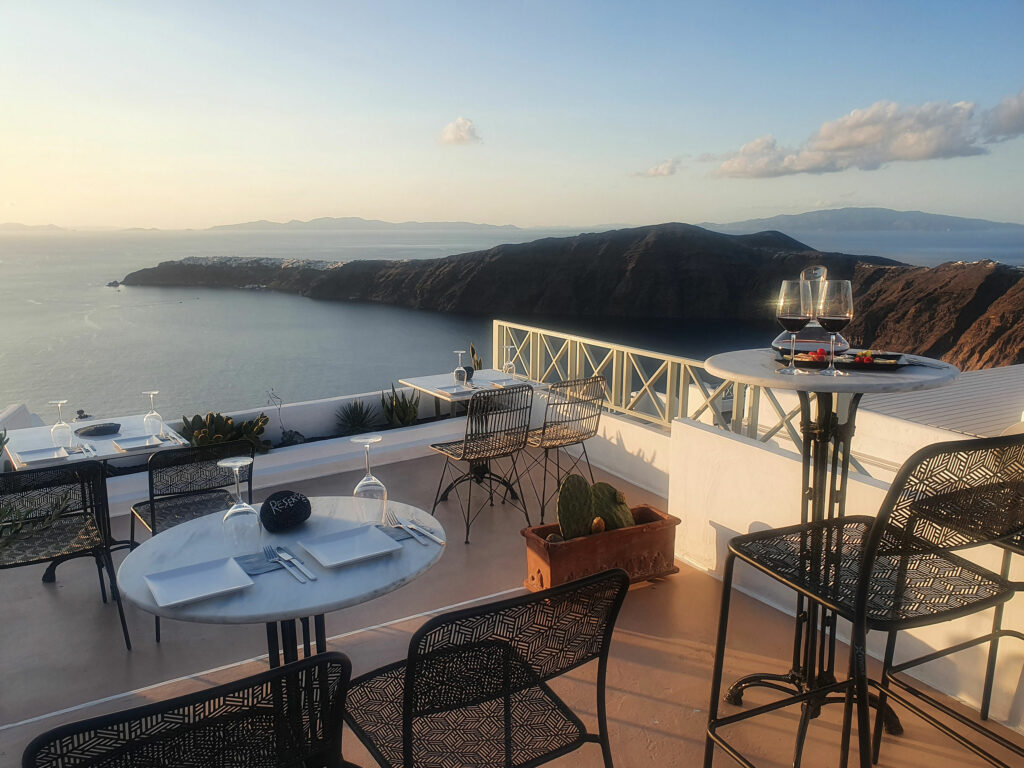 Heliotopos Hotel is open all year round.
*More special rates apply if you have any kind of scientific or professional interest for the Santorini volcano.